Price plans that keep
you ahead!
Our plans are as simple and easy as pie. We are flexible enough to offer plans that can be customized as
per your needs. Hit the ground with the right one and stay ahead in your business. Check out these
pricing plans for bulk accounts that can also be made to order.
Tips to prevent account ban
We recommend antidetect browser MoreLogin to manage all your account in one PC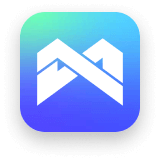 Try it Now
Your growth-oriented email and
social media accounts are waiting. Act now.
Shopping cart
Cart is empty