Invest in bulk accounts and keep
your business game strong!
Product Specifications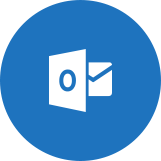 Quantity
Per unit Price
Total
Do you need a large number of Outlook accounts for your business? We can help! Our bulk Outlook account service offers a quick, easy, and affordable way to take a step forward toward your business goals.
Gender and age-specific accounts: Yes, we offer accounts that are both age and gender specific.
Account names: We use local area names based on the client's requirements and target audience. You can specify your needs accordingly.
At the time of delivery of accounts, we provide:
Login credentials
Name of the profile
Secondary email
Customer support: 24/7
Delivery will be on an excel sheet.
Note: Any Outlook account can ask for SMS verification. You can use your own number or SMS activation service for this.
These may also interest you View All
Mail.com Account

Account Type :

Email Accounts

Min. order qty. 50 units

$0.5Per unit

Aged Gmail Account (2014 year)

Account Type :

Email Accounts

Min. order qty. 50 units

$3.3Per unit

Aged Gmail Account (3 months)

Account Type :

Email Accounts

Min. order qty. 50 units

$0.96Per unit

Gmail Account

Account Type :

Email Accounts

Min. order qty. 50 units

$0.9Per unit
Shopping cart
Cart is empty